PATCHES NODDIN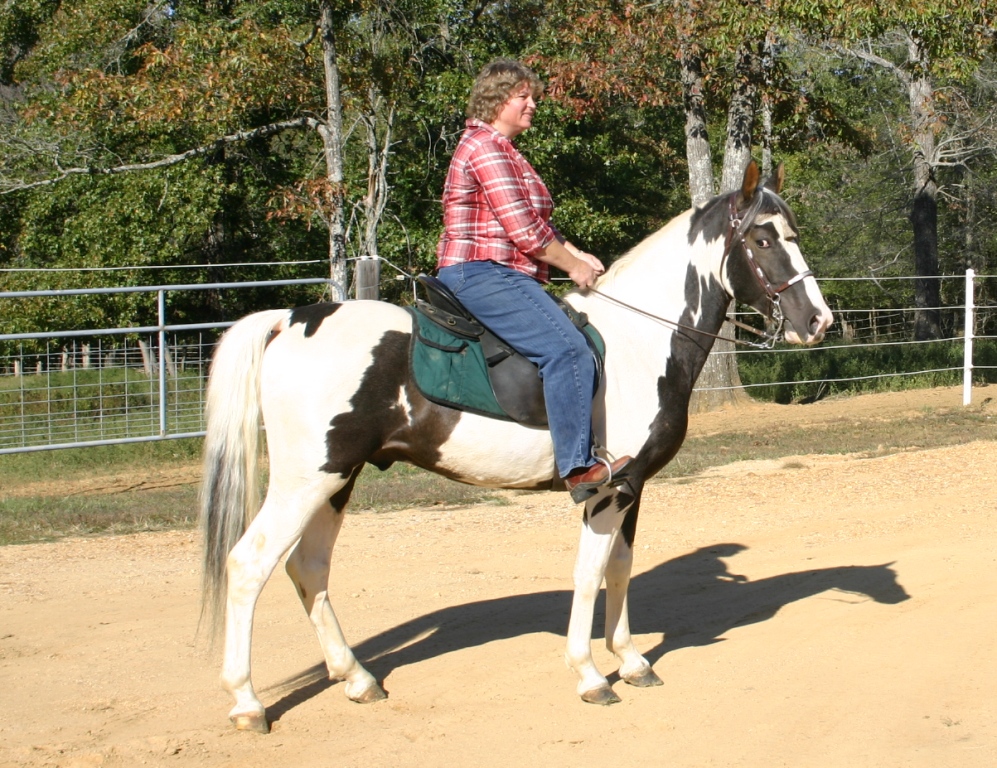 Contact Details
Owner Name: Silhouette Farms
Owner Phone: 662-851-7776
Owner Cell: 901-491-0067
Owner Email: lsigman@bellsouth.net
Address: Mt. Pleasant, MS 38649
Horse Details
Registered Name: PATCHES NODDIN
Price:

$7,500

Associations & Registration Nos:


TWHBEA 207008670 SSHBEA 10800591

Sex: Stallion Foal Date: 11/1/2007 Height/Hands: 14.1
Color and Markings
Liver Chestnut and White Tobiano
Description of Horse:
Noddin is the last direct son of PATCHES OF PRIDE. His color is liver chestnut and white. His manners are exceptional and he has had 2 years professional training. Noddin's conformation is outstanding and he has personality, style and talent that are unequaled. His size is just right for a small adult or for a child to use as a lead line mount. It will be next to impossible for a judge not to take a second look at a child on a horse with his stunning looks. We have shown him, as well as ridden him on the trail. Noddin will go keg shod or barefoot and will walk and shake right along with the best!
Pedigree
PATCHES TRAIL BLAZER
PATCHES OF PRIDE
PATCHES OF MINORITY
MINORITY EDITION
EBONY'S HI-ROLLER B.
IMPALA SECRET LILLY
LADY'S MERRY MAGIC
SUN'S MERRY MAGIC M.
GO BOY'S LADY F.
THE LADY IN BLUE
PRIDE OF MERRY GOLD
PRIDE OF MIDNIGHT H.F.
SHEPHERDS MERRY GOLD
SUGAR CANDY
MERRY BOY'S SIR DUKE
ROBERTS COTTON CANDY
RAZ MA TAZ
FORCED IMPRESSION
SHADOW ONE MORE TIME
BLACK SHADOW J. T.
WONDER LIZ
COPY'S FOXY TRIX
COPY'S YANKEE BLUE
PEACOCK'S TRIXIE
PAINT'S GO GIRL
PAINT'S LANDLORD
PAINT THE TOWN
MERRY BOY LANDLADY
PAINT'S SANDY SUN
PAINT THE TOWN
RAMBLER'S LADY C.E.B.
Pedigree generated by PedigreeQuery.com